A regular question people ask is how to edit or remove a room in the Shelly app, or how to move a device to a new room. It's pretty easy!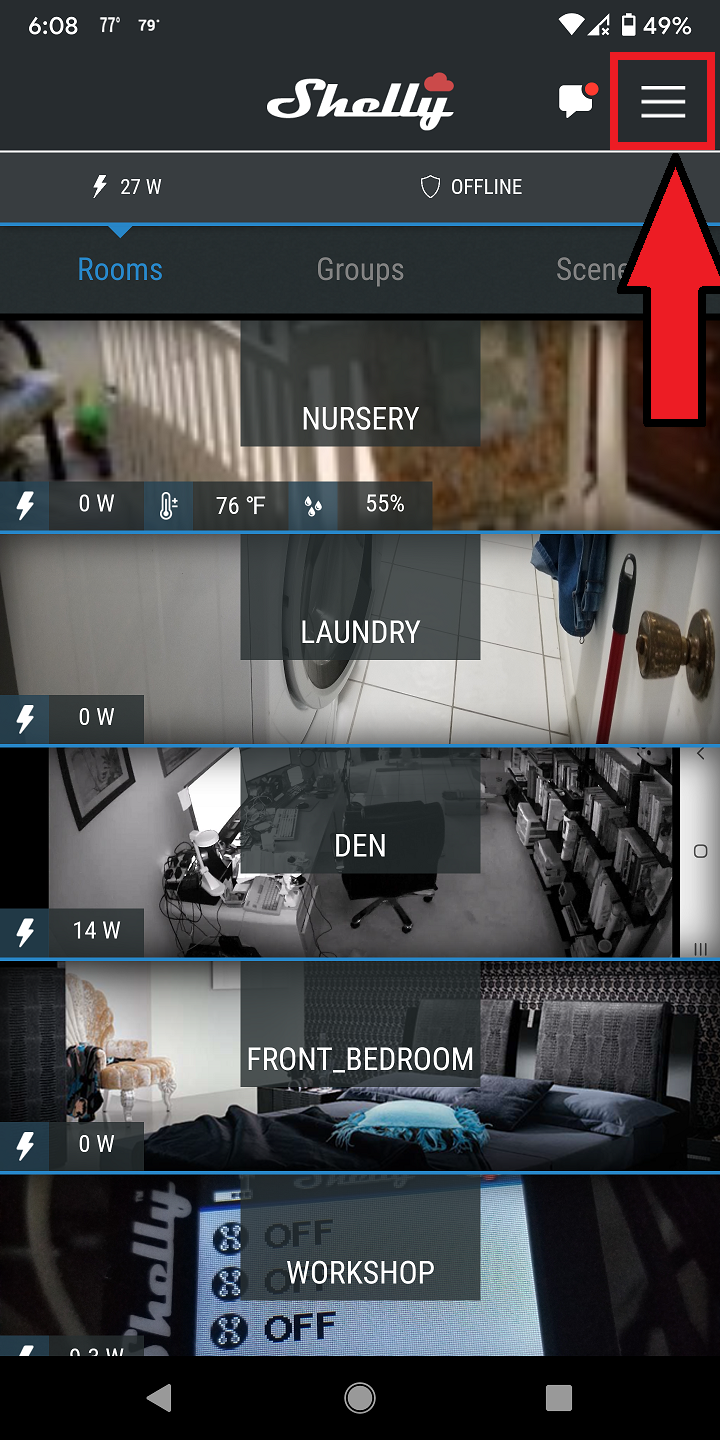 First, go to the main screen of the Shelly app. Tap the menu in the top right corner.
Tap Edit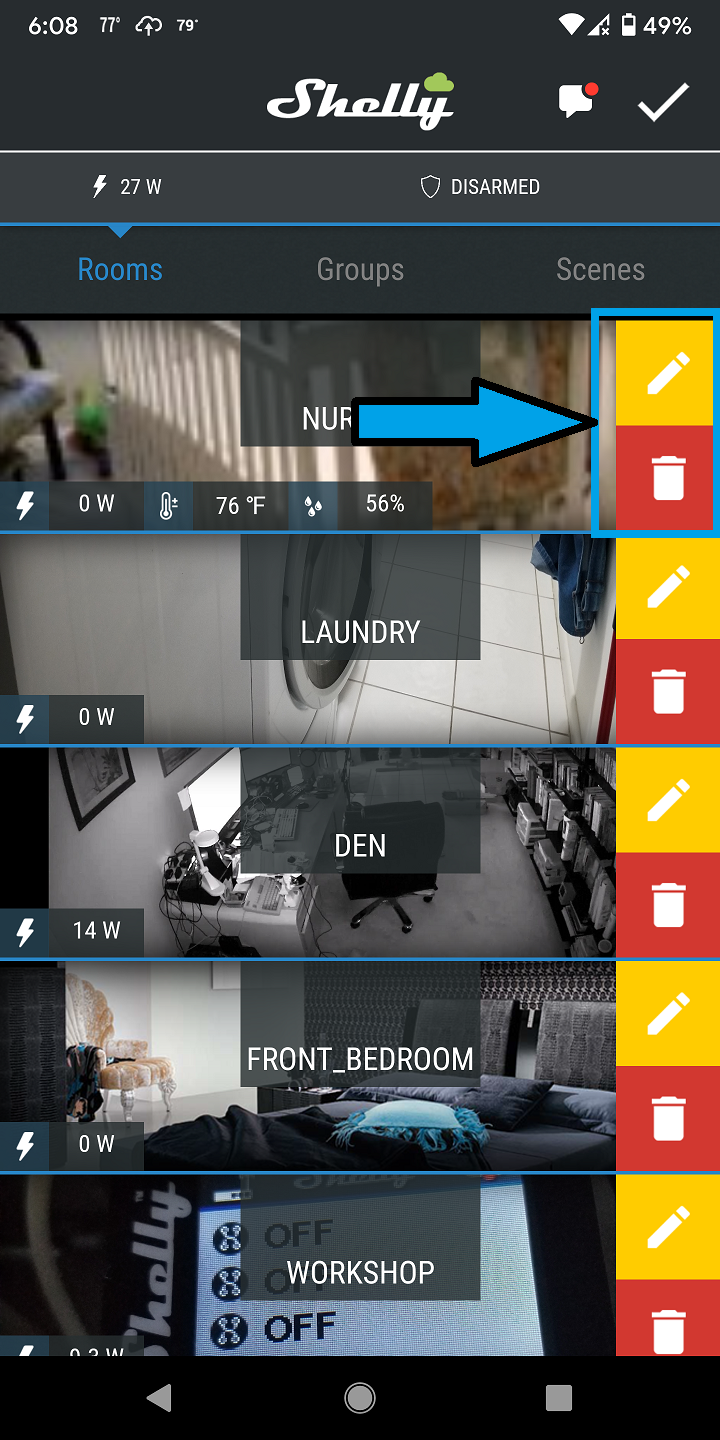 Tap the Edit button to make changes to a room, like the name or picture. Tap the delete button to remove it completely.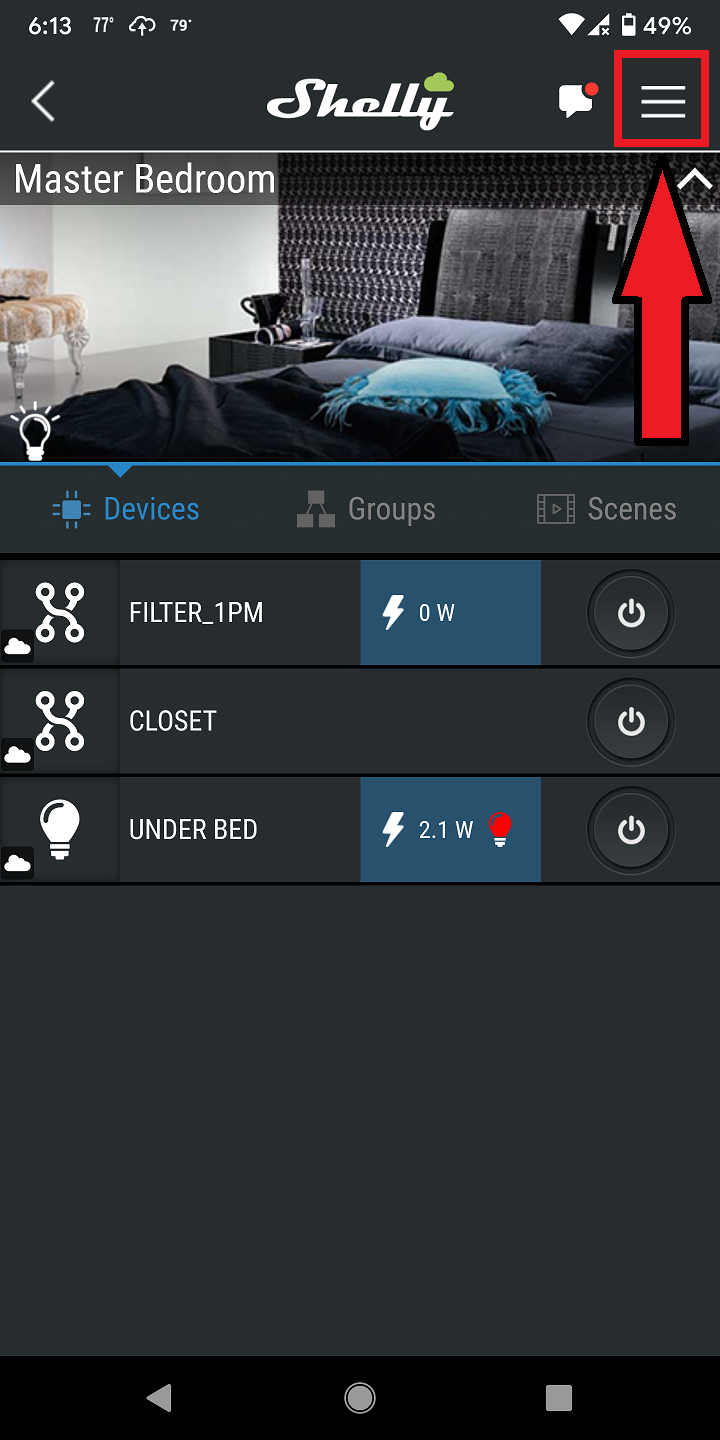 In order to make changes to a device, go to the room where the device is currently located and tap the menu.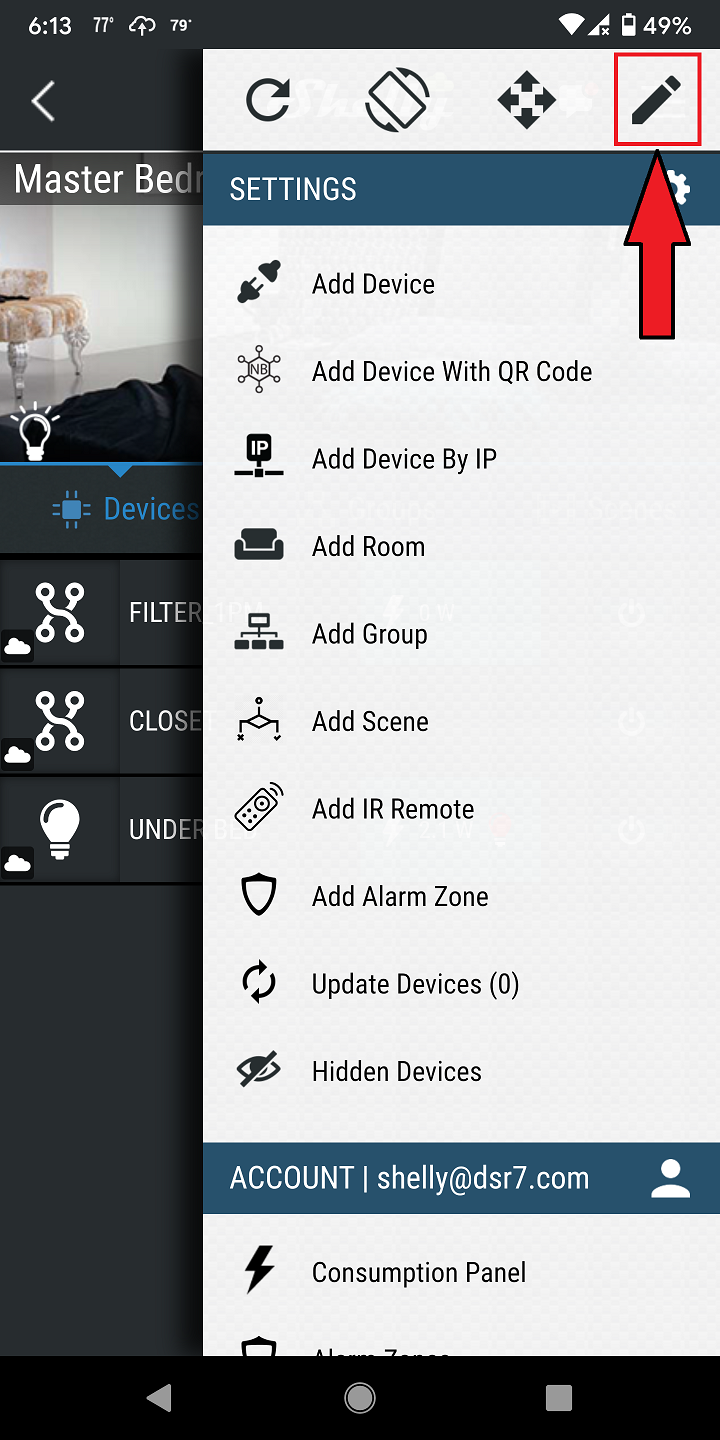 Tap Edit
You can delete the device from your account completely or you can edit it.
The Edit menu gives you the option to change the name, the room it is located in, and the picture you use to display the device.
Groups and Scenes work the same way. You can edit and delete items from the cloud (http://my.shelly.cloud) but you can't add new devices from this interface.
Just in case you don't already know, Shelly's US web store is running a special this week on 2 packs of their UL listed relays, along with free shipping on any order over $200. You can find the specials HERE.
SmarterHome.club is the website for our Facebook community, The Smarter Home Club – which is an umbrella for all kinds of smart home technologies – home automation, security, custom electronics, weather stations, alternative energy, you name it. DIY focused.
If you're interested in joining the Smarter Home Club's Facebook group, please follow this link: