It seems that everybody is still in love with SmartThings, especially WebCore. One question I get every day is "can I use Shelly with SmartThings?" You bet your sweet Wi-Fi you can! Shelly products now have an official integration in SmartThings and it couldn't be easier to set everything up!
If you're a SmartThings enthusiast and want to try Shelly products, you can find them in the official Shelly web store – for US customers, go to https://shopusa.shelly.cloud  and for European customers, go to https://shop.shelly.cloud – you can also find Shelly products on Amazon
Here's how to set everything up. Please note, you will need to use the NEW app, not the Classic app, in order to find Shelly products during your setup process:
First, I installed the SmartThings v3 hub.
The steps are simple:
1. Plug in the power adapter
2. Download and set up the mobile app (you'll need to set up an account if you don't have one yet)
3. Select "Add Device" in the app, select the correct version of your hub from the list (specified in the instruction manual)
4. Scan the QR code on the back
5. Select Wi-Fi or Ethernet as your connection
6. Download and install updates for the hub
7. Add devices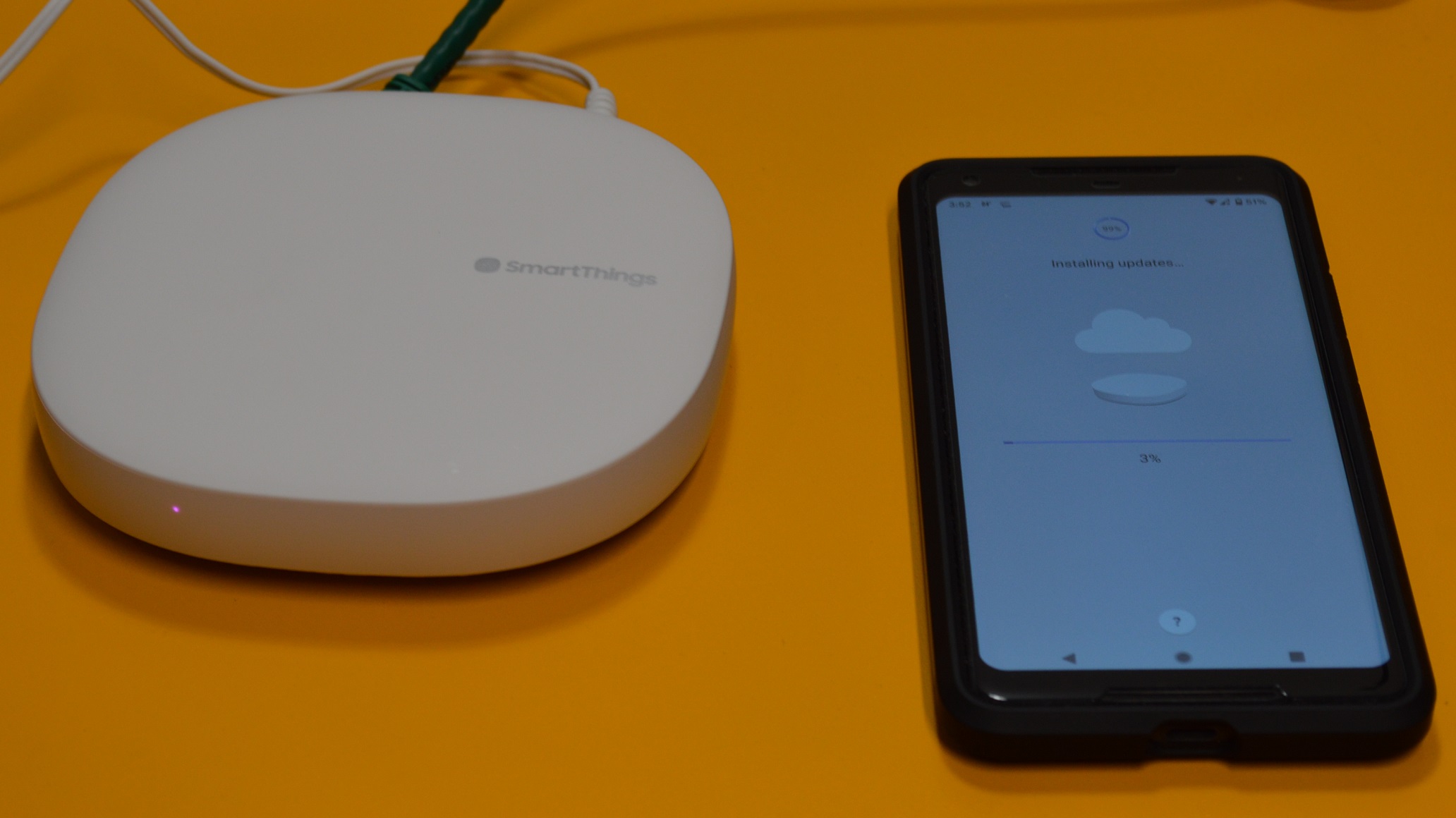 The steps to add Shelly devices were even easier.
Go to the room you set up during the app setup or create a new room for your Shelly devices.
Add Device
By Brand
Shelly
Switch/dimmer
 Shelly Cloud
Once this process completes, all of your devices connected to Shelly Cloud are available in SmartThings, including relays, dimmers, bulbs, and sensors. Have at it!
Total time to set up Hub and connect Shelly devices? 7 minutes
SmarterHome.club is the website for our Facebook community, The Smarter Home Club – which is an umbrella for all kinds of smart home technologies – home automation, security, custom electronics, weather stations, alternative energy, you name it. DIY focused.
If you're interested in joining the Smarter Home Club's Facebook group, please follow this link:
The Smarter Home Club on Facebook