Under cabinet lighting with the Shelly RGBW2 is a fantastic smart home project for nearly anyone. The RGBW2 is low voltage, requiring a 12v or 24v power source, can support up to four channels (Red, Green, Blue, and White or four White channels), and offers the same ability to enjoy local and cloud control of the device as other Shelly relays. What's more, if you don't want a permanent installation, you don't even need to use a single screw to mount the project.
Here's the basic shopping list for a 24v install with a white LED strip:
Clear Top Waterproof enclosure:
One note:  Shelly now has an online store for North America, with UL listed products shipped out of the US. I am very excited about this!

Please note that the LED strip is for a single channel – you can control up to 4 strips. This particular strip has leads on both ends, so if your run measures 8 feet long or less, you can cut the strip in half to use for two channels.
Also, since this is low voltage, you don't HAVE to use an enclosure. However, I prefer to always use one because it protects the wires and the RGBW2 module. It also allows you to more easily use the device outdoors. For just a few bucks, you can't beat it.
Here's a picture of the basic components required for the project. The LED strip has a 3M adhesive tape backing, which allows you to easily mount it to most surfaces. The 24v power supply has a detachable power cable, allowing you to switch it out for one that is longer or shorter, depending on your needs.
Here's a shot of the end of the power adapter's cable cut off and the sheath stripped. This is a delicate stranded wire. be sure to twist it counter clockwise before inserting it into the RGBW2's terminals to minimize splitting.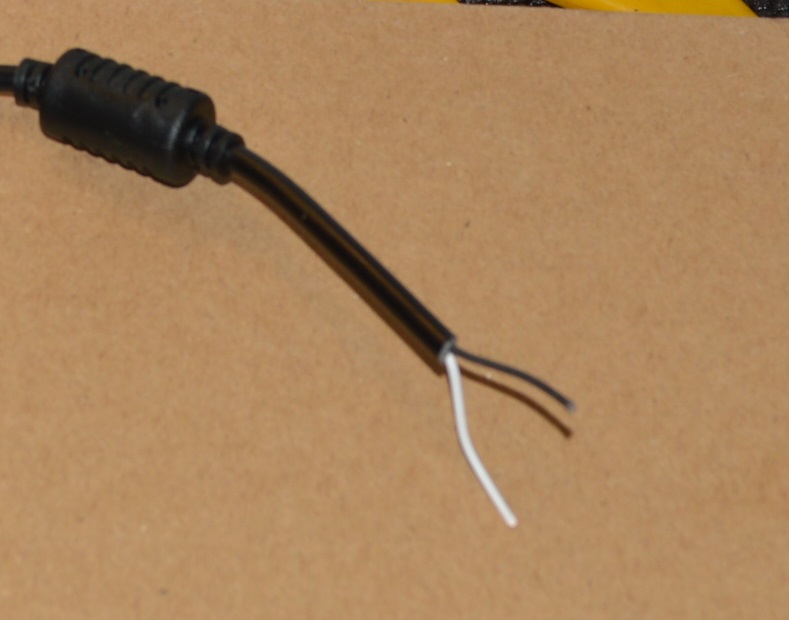 In this picture, please note that I jumped the DC line from the power adapter to the RGBW2 and to the light strip using a Wago connector. Otherwise, I'd need to insert both the incoming DC line twisted with the light strip's line, which can be too delicate in wire this small. The Wago (or a 5 port Wago) would be even more useful when dealing with multiple strips, as each would need to connect to the incoming power supply on one line.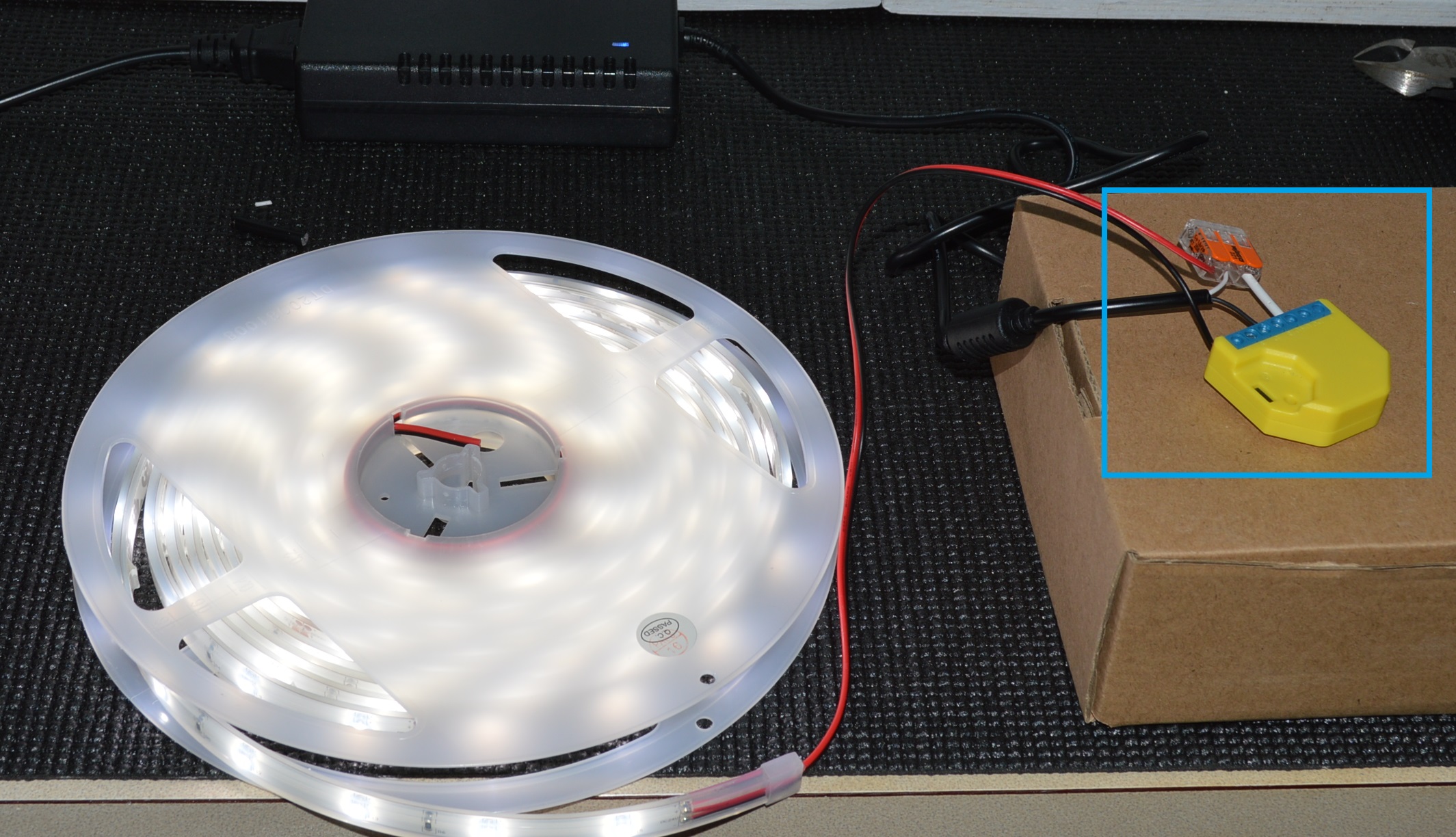 Here's a shot of the enclosure. You want to drill a couple of holes for cable glands (remember to unscrew one end to determine the size drill bit you need). Usually, the water proof strip is too long, but it is easily trimmed.
I've locked down the wires in the cable glands. I re-positioned the leads from the LED strip afterwards, as I didn't need so much length once everything was connected.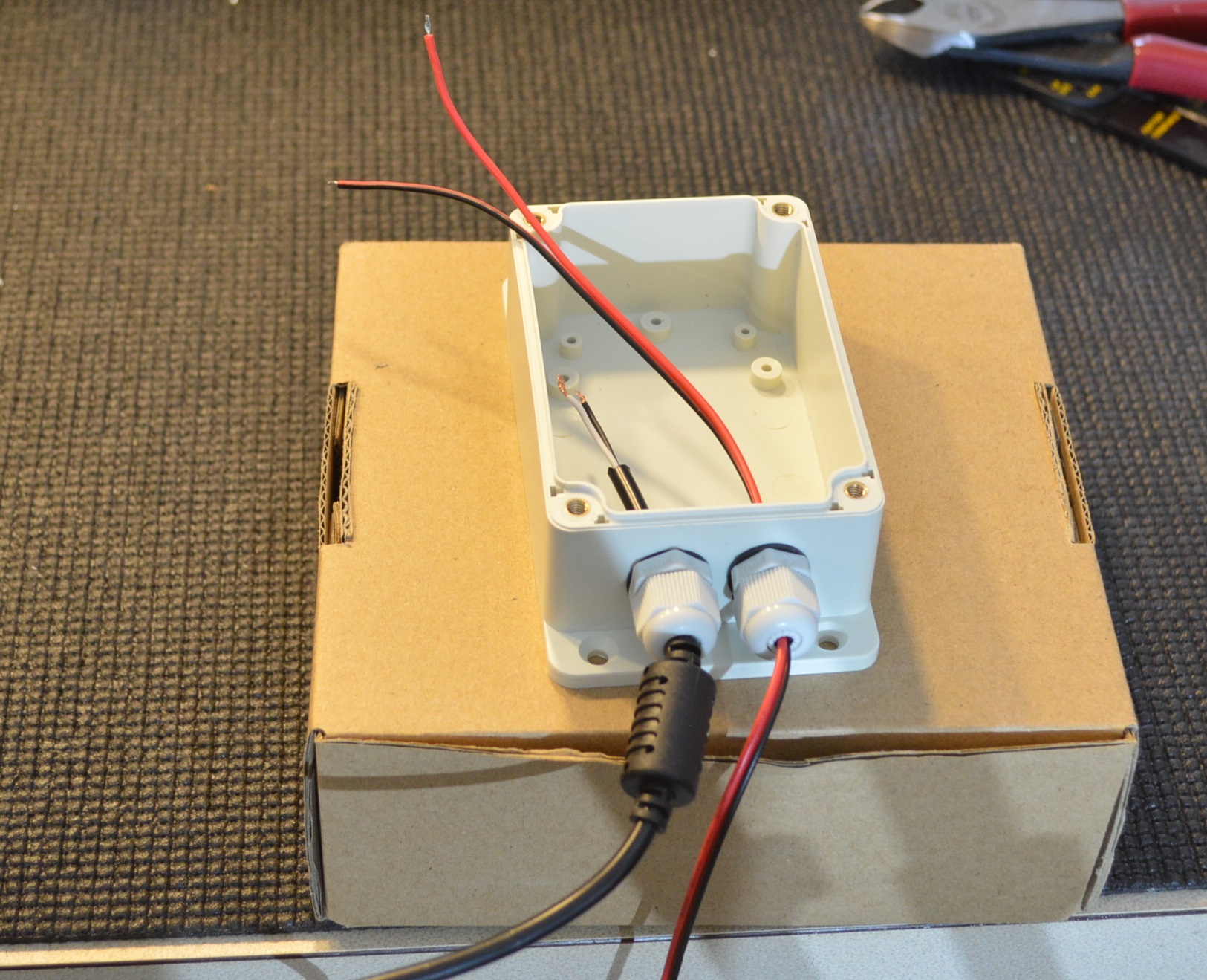 In this shot, you see everything wired up. There's a ton of room left in the enclosure to handle leads from multiple strips. If I were doing a color LED strip, there would only be 5 leads total, which also would fit neatly.
Once everything is fitted and connected, I take a moment to test the relay and light strip again.
I used a couple of strips of Velcro to mount both the enclosure and the power supply in the corner, under the cabinet in my garage workshop. The 3M adhesive on the back of the LED strip is just 2 sided tape. Peel the backing off and press it against the surface you want to adhere it to.

As always, the relay's provisioning was quick and simple. Since I'm only using one channel, I didn't bother naming the other three.
In Settings, I made sure that Device Type was properly set to White and that the Supply Voltage (which the RGBW2 detected and assigned automatically) is set to 24V.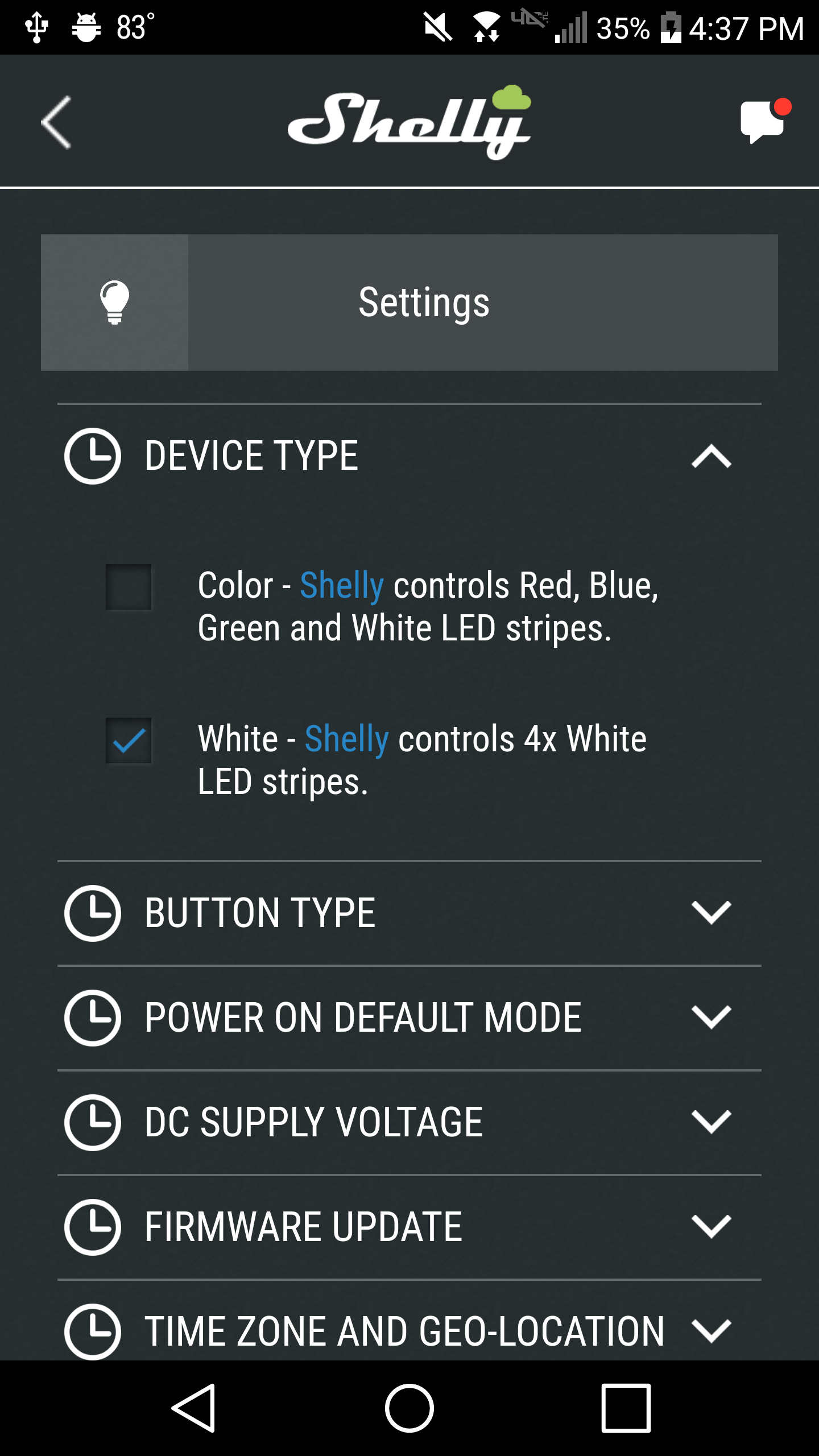 Like many of the Shelly products I've installed, I took a few minutes to set up a schedule to run the lights. The total consumption will be less than 65 kWh annually, or roughly $6 per year to use, it is scheduled to run overnight, providing a soft, clear light if anybody needs to go out there at night.
Total time to install? 13 minutes, including taking pictures.
SmarterHome.club is the website for our Facebook community, The Smarter Home Club – which is an umbrella for all kinds of smart home technologies – home automation, security, custom electronics, weather stations, alternative energy, you name it. DIY focused.
If you're interested in joining the Smarter Home Club's Facebook group, please follow this link: